CUSTOMS BROKERAGE &
NVOCC
Efficiency
... It's in the way we assure
We are a customs broker licensed under the Customs Act 1967 to carry out customs brokerage activities in Malaysia. The main services that are provided by our Group include the following: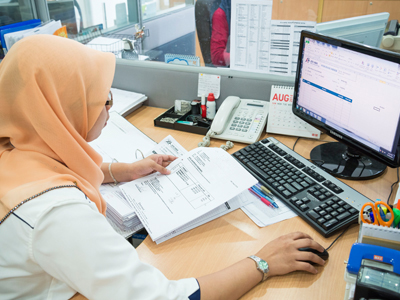 Preparation and submission of customs clearance documents such as goods and services tax permit and transhipment permit for both import and export activities
Arrangement of transportation for the movement of cargo to its intended destination
Coordinate with port operators, shipping liners, airliners, customs and other relevant authorities on matters pertaining to port arrangement, shipping and airliner schedules, vessel and airliner booking and customs procedures to ensure smooth and timely delivery of the cargo
Advisory services in relation to customs tariff codes, tax rates, tax exemption, duty drawback and other matters relating to freight forwarding
In addition, we are linked to Dagang Net which allows us to submit electronic application and reduce the processing time of our customers' requests. Further, we are able to access real-time information such as customs exchange rates, shipping schedules and status of customs declaration via Dagang Net and provide our customers with the latest and updated information.