our aim for utmost services
Our Group's cargo transportation services entail the transportation of cargo from a designated pick-up point to a designated drop-off point based on our customers' requirements. Our Group is able to provide one-stop cargo transportation services throughout Peninsular Malaysia and between Malaysia and Singapore. The range of our cargo transportation services includes the following: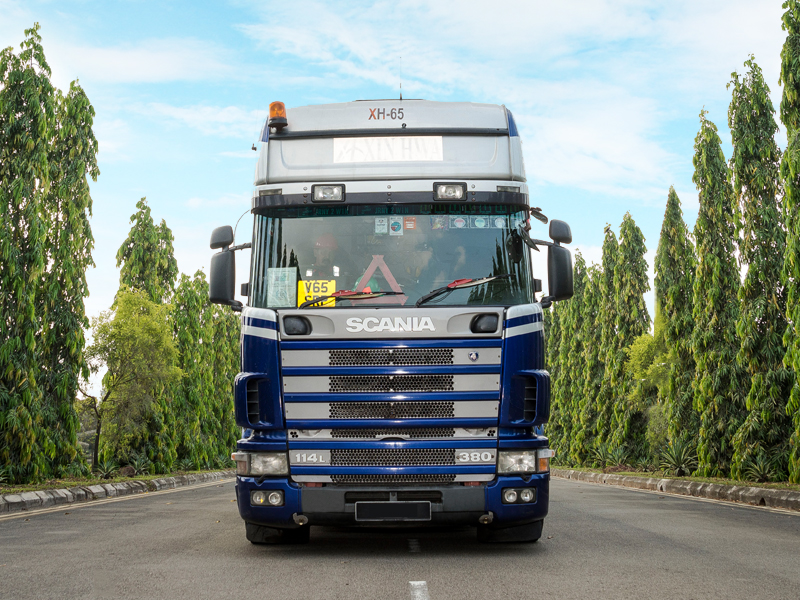 Consolidation and distribution of less than truck load cargo throughout Peninsular Malaysia
Inter-state cargo transportation services within Peninsular Malaysia
Cross-border cargo transportation services from Peninsular Malaysia to Singapore or vice versa
Transportation services for over-dimensional and heavy cargo for large-scale projects, which commonly known as project cargo within Peninsular Malaysia and between Malaysia and Singapore
In relation to project cargo, we also offer supporting services involving road survey, site planning and submission of application to the relevant authorities for road traffic control. Some of the project cargo that we have previously completed involved transportation services for boilers, cement plant structure and machinery, generators, tower cranes and railway equipment.
Currently, we operate with a fleet of more than 30 trucks, over 210 prime movers and over 206 trailers for our cargo transportation services. Certain trucks and prime movers are equipped with Global Positioning System (GPS) which allowed us to track and monitor the movements of our vehicles. We are able to constantly monitor the location of our vehicles and minimise the travelling time by deploying the vehicle nearest to the required destination via GPS.