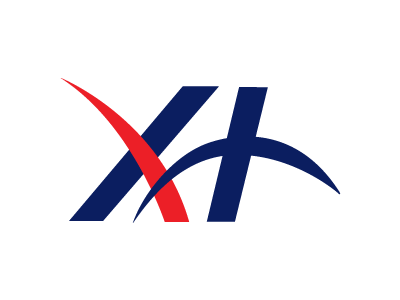 The emergence of the acronym of "Xin Hwa" brings about a logo that symbolises the Company's culture and values. Standing tall and sturdy are two solid pillars representing the company's stability, dependability and reliability as well as signifying its consistency in delivering an exceptional level of service.
The curved line across the logo represents innovation in the usage of information system and technology for continuous improvement and development. The continuous effort to provide a better level of service to customers embodies the company's vision of becoming an integrated logistics service provider.
The steel blue used in the logo signifies transparency and integrity in the provision of the company's services. The stroke in bold red denotes passion, commitment and determination that each individual in the company endeavours in order to propel the company towards increased growth as characterised by the same stroke, shaped in an upward pointing motion.