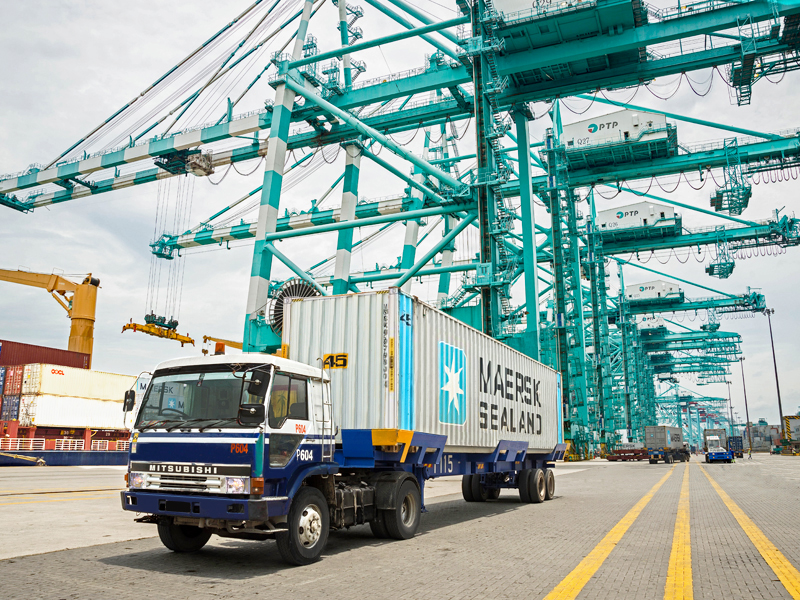 we deliver the PROMISE!
We commenced the operations of our container haulage services in 2003 in order to provide a more comprehensive range of logistics services to our customers. The range of our container haulage services includes the following:
Inter-state haulage transportation services within Peninsular Malaysia
Internal port haulage transportation services which involve transfer of container from a ship to quay and vice versa as well as from berth to storage yard and vice versa
Currently, we operate with a fleet of approximately 225 prime movers and 497 trailers for our container haulage services. All the prime movers used at the ports are fully equipped with two-way telecommunication equipment together with a computerised haulage system and online port system. Such equipment allows our Group to track and monitor the movements of the containers at any time within the port.
We also provide internal port haulage transportation services in 3 major ports in Peninsular Malaysia namely, Johor Port, Johor Darul Takzim, Port of Tanjung Pelepas, Johor Darul Takzim and Penang Port, Pulau Pinang.